Delivery time – 2 to 10 working
Enchanting & luxurious bed linen – exclusive designs in soft organic quality
Our truly special and exquisite bed linens are simply oozing of exotic Oriental charm and atmosphere with their distinct aura of "Arabian Nights". The bed linens come in a super soft and wonderful quality and are all decorated with intricate patterns and elegant embroidery, inspired by the colorful and diverse Turkish culture and history.
Organic and climate friendly certificates
All our duvet cover sets are produced in GOTS and OEKO-TEX certified organic cotton and are therefore free of harmful chemistry. That implies, that you, as a customer, can sleep tight – knowing that your bed linens are produced and tested by the strictest standards available. Not just  regarding to chemistry and toxins, but also concerning sustainability and environmental considerations, fair wages and decent working conditions for all the employees in the supply chain.
Thus, our beautiful duvet sets are not just wonderful to look at and soft and comfortable to sleep in, but also healthy for you – as well as for the environment. If you wish, you are welcome to read more about the certificates here..

Sleep, beds and bed linen through time
A good night's sleep is essential for every human being. It is the way we restitute our body and mind, hence increasing our physical and mental wellbeing. Naturally, where we sleep, how we sleep and what we sleep in, is also important.
As in so many aspects of human history, our sleeping habits have changed during time. Thus, in the prehistoric period it was crucial that we had a place to sleep, where we felt safe from danger and could find peace and warmth near a bonfire. The prehistoric beds were primitive, often made from leaves or straw and the bed linen mainly consisted of plants or animal skin.

But already in ancient Egypt, people began making beds that had legs and were raised from the floor, in a much similar way, as we know it today. Originally these beds were only made for the highest classes – the wealthy and the royals – wishing to get away from nasty bugs crawling over their beds, during nighttime. Consequently, the bed became a symbol of status, considered a luxury piece of furniture, and a way to display your power, wealth and influence.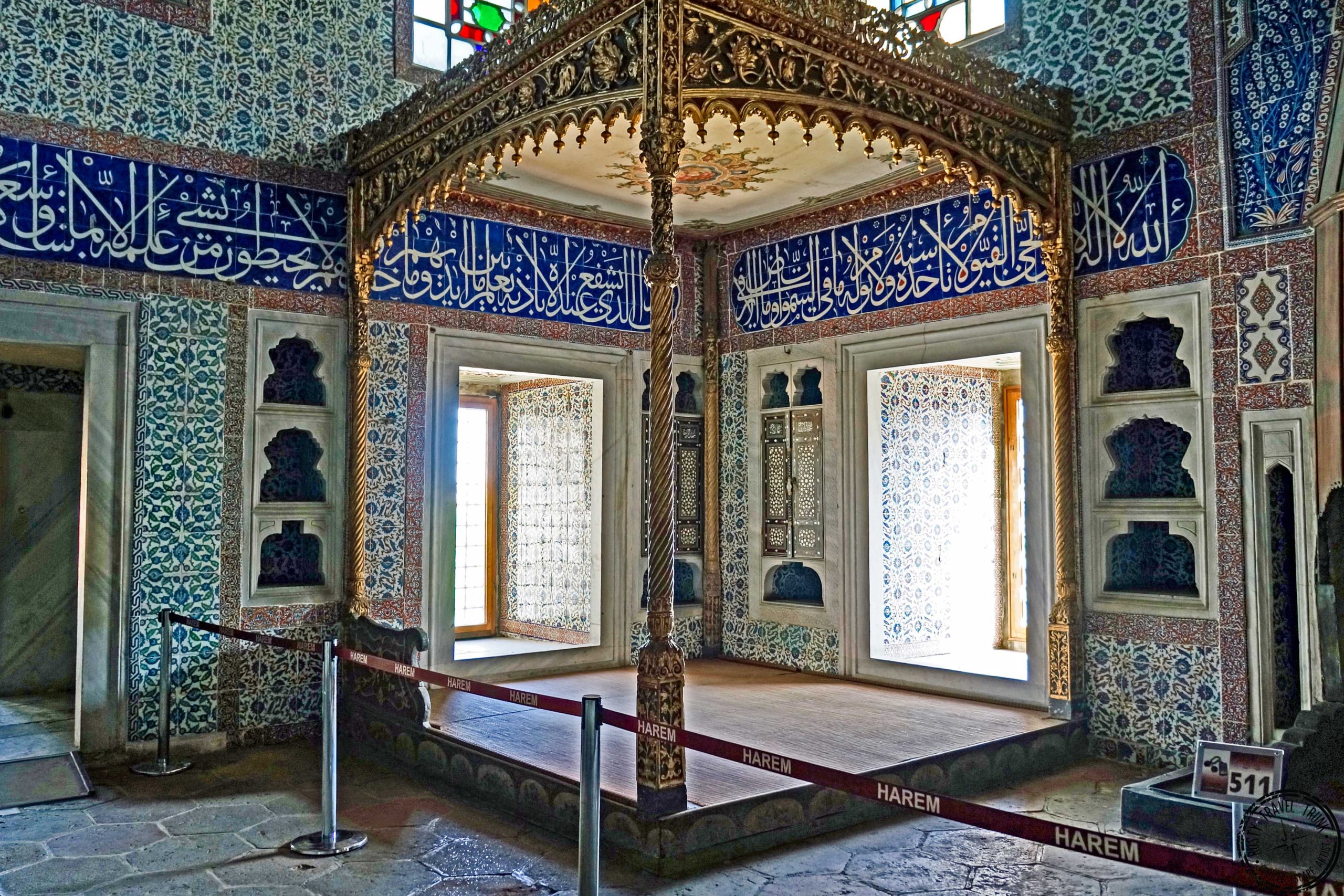 In the time around the 15-1600 century, the French Kings even held audiences and social gatherings, while sitting in their mighty gold-plated canopy beds, placed in enormous bedrooms, that could accommodate hundreds of people. To get permission to see the King, in his luxurious bed was – at the time – considered a great honor. Wealth and prominence also influenced the choice of bed linen – the higher in the hierarchy – the more luxurious and exclusive the design. Hence the Ottoman Sultans slept in four poster beds with thick mattresses, and lavish decorated and embroidered bed linen, made from silk, cotton or flax, sometimes adorned with gold and silver threads. Nothing was considered to be too extravagant, when you were a royal. 
Fortunately, today, most people can afford both a decent bed and bed linen. Of course, the needs and wishes differs and so does the quality and the prizes.  But it is possible to find something for almost every taste and every budget. The recent years increased focus on the climate and an awareness of the effect of chemicals to our bodies and minds, means that it is now possible to get bed linen – not just in beautiful & luxurious designs – but also made in an organic quality – free from harmful substances and toxins.
We think that our wonderful bed linen demonstrates the best of both worlds. Exciting and elegant designs with atmosphere, class and style – made with a sense of details and aesthetics, and in addition – organic produced and tested free of toxic chemistry. A perfect combination, in our opinion.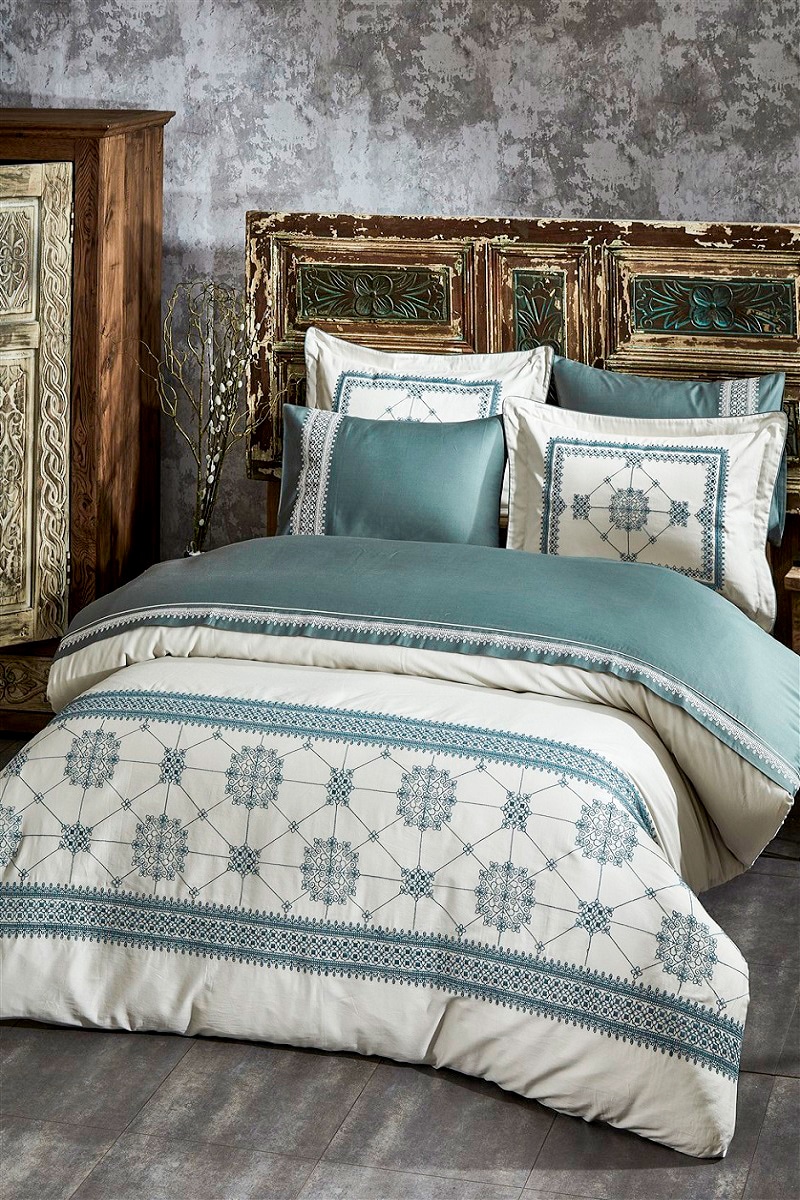 "Style is luxury, and luxury is simply what makes you happy."
– Deborah Needleman
If you, like us – love our organic and luxurious bed linen – take a look at our beautiful towels too. They are in a set of two, and of course they are organic produced as well as inspired by the magnificent Turkish history and style.